The Green Lawncare Advantage
Experience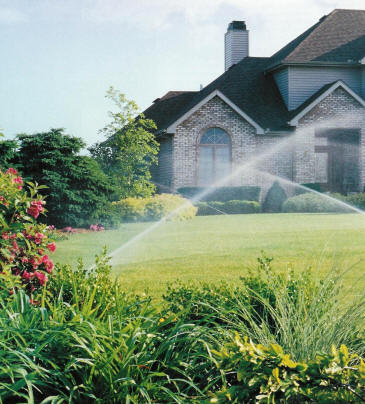 Green Lawncare has been serving Rochester and the surrounding communities since 2002. We have established ourselves as a leader in the industry for our quality and dependability. We are committed to providing our customers with exceptional products and services. We strive to be innovative in all aspects of our business. We promise to be different, to be set apart by excellence.
We have a fully staffed office to respond to your needs whether it is making a service request or asking for an estimate. Quality comes first; we strive for the highest level of workmanship in all our installations. Our reputation is built on each project we do, so we will not cut corners. We use only the best commercial grade components and offer environmentally friendly, water conserving, money saving products. We guarantee your Green Lawncare system will perform reliably for many years, with minimum maintenance, running efficiently, conserving water and saving money for you.
Installation
Our installation crews minimize disruption to your landscape. We give great attention to careful yard preparation. We preserve your existing turf, cleanly put back into place and clean up after ourselves. NO ONE WILL DO A BETTER, CLEANER JOB. When we are finished, you will own a lawn sprinkler system that can keep your landscape green, healthy and always looking great, even when faced with the most difficult community watering restrictions.
Certification
Green Lawncare is a certified irrigation contractor. During winter months our staff attends classes to continue growing in irrigation expertise. This means that you can trust us to install your system properly with 100% coverage.
Plumbing
Green Lawncare uses a certified master plumber who will pull the permit for your city and ensure that your plumbing is up to code. Using a master plumber is your only assurance that the plumbing installed meets your city's requirements. We meet all electrical and plumbing codes.
Warranty
Green Lawncare takes pride in that we have the best warranty in the business. We offer a complete warranty on all products we install for a total of five years. We have gone above and beyond the manufacturer warranty. All Hunter products we install are covered under our warranty for a full five years. This warranty is null and void if any changes, additions, alterations, renovations, or repairs are made by an outside party other than a representative of Green Lawncare Irrigation.
Service
Whether Green Lawncare or another company installed your sprinklers; our technicians are qualified, ready and able to service your system. Their knowledge and ability ranges from Hunter, to Toro, to Rainbird and more. Green Lawncare has a full-time staff to assist you with any needs should they arise. Our desire is to serve you with the professional, prompt, efficient and courteous response of our full-time service department.
Guarantee
Green Lawncare guarantees that your experience with us will be a good one. Our work will be completed in a timely manner, and your system will be installed properly, efficiently, and cleanly. Give us a call today at (507) 281-9090 or request your free estimate online!